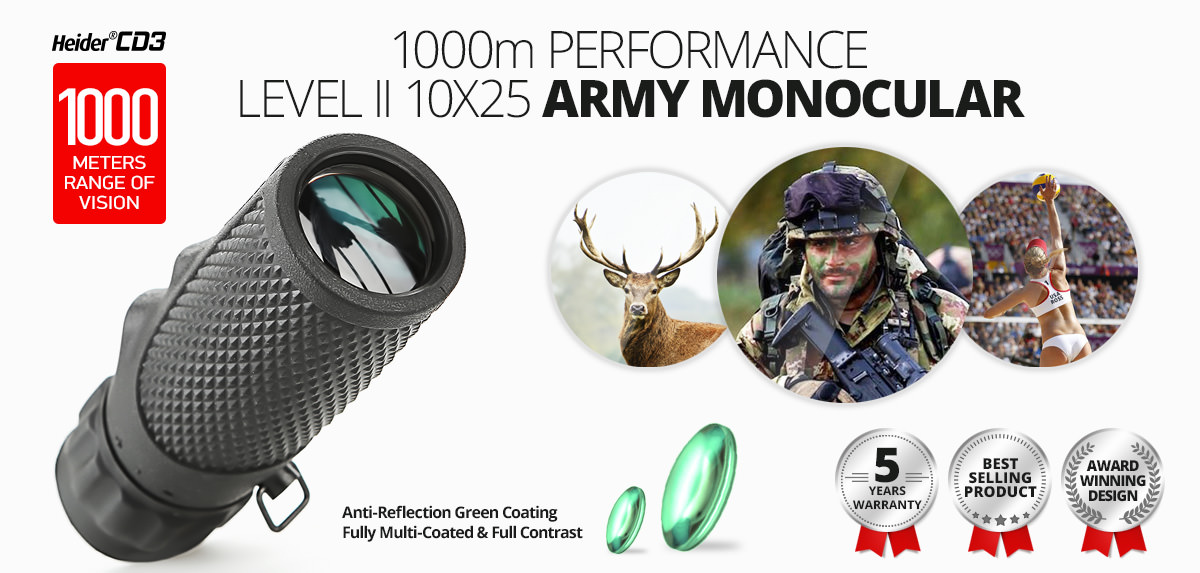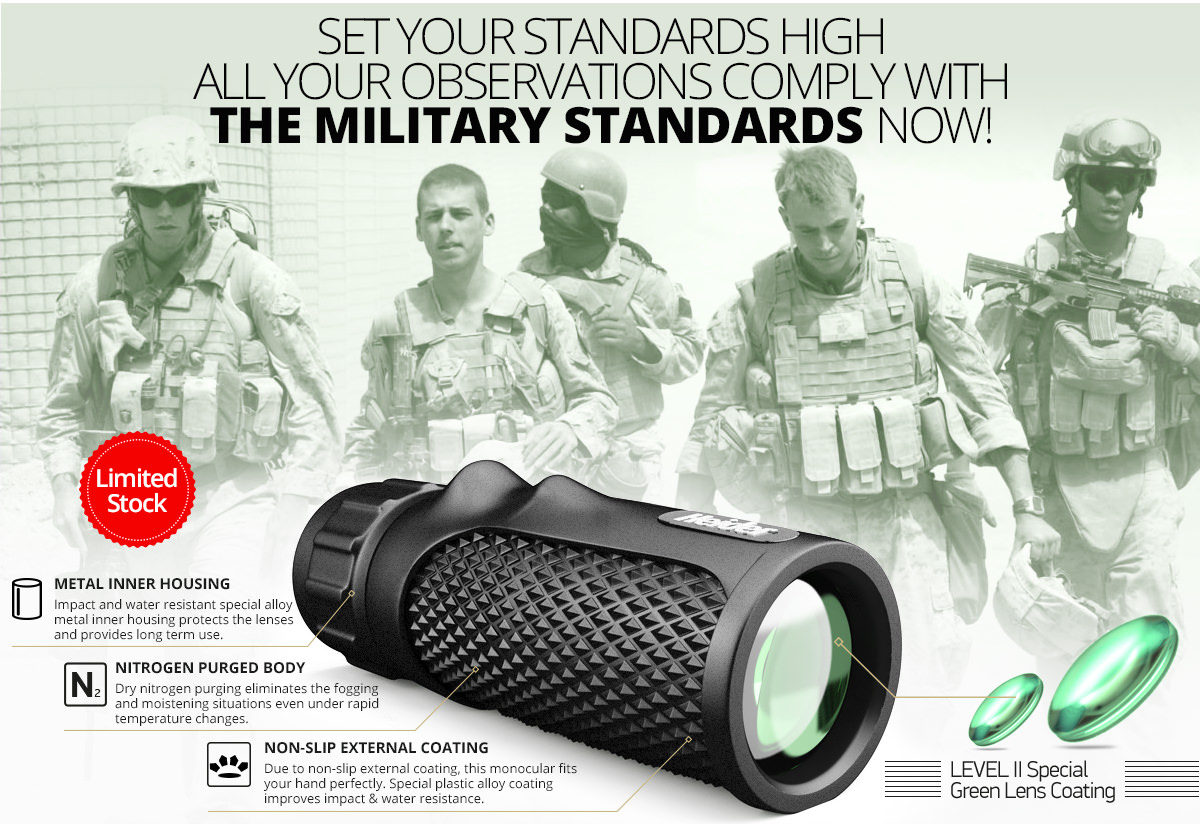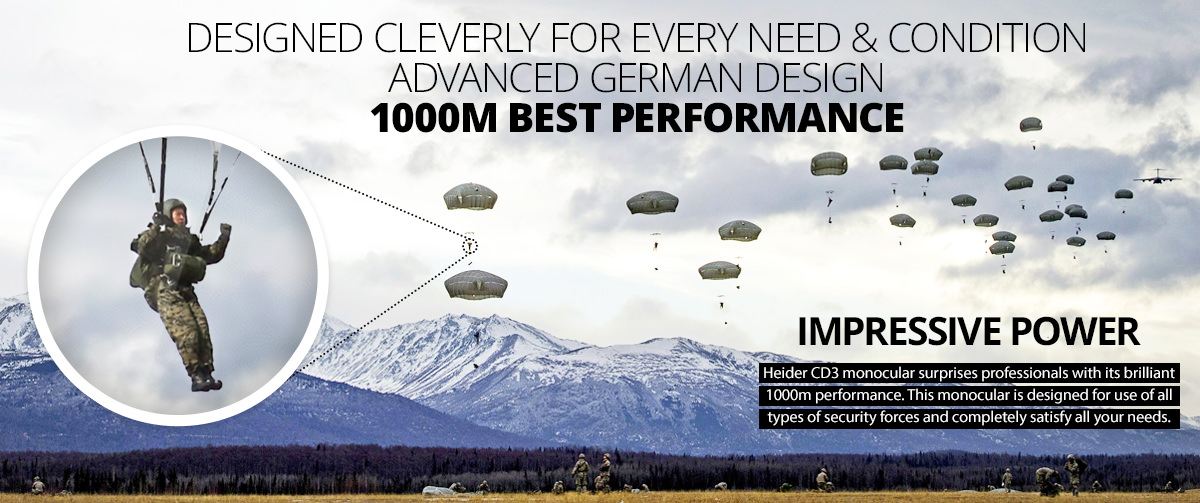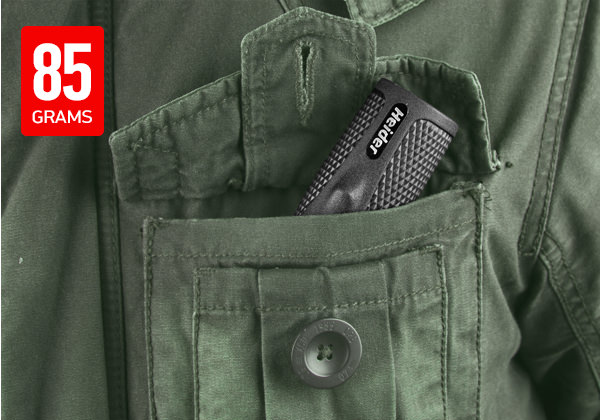 Your High-Grade Companion
Heider CD3 is perfect for birders, nature lovers, hunters and all curious eyes. Its compact and handy design allows you to enjoy high performance anytime & anywhere you need.
Clearest Image with Green Multi-Coating
Fully multi-coated lenses deliver the clearest, brightest images to the viewer's eye with a very small percentage of light loss. Green Anti-Reflection layers help viewer's eye to detect colors with high contrast and improve the image quality.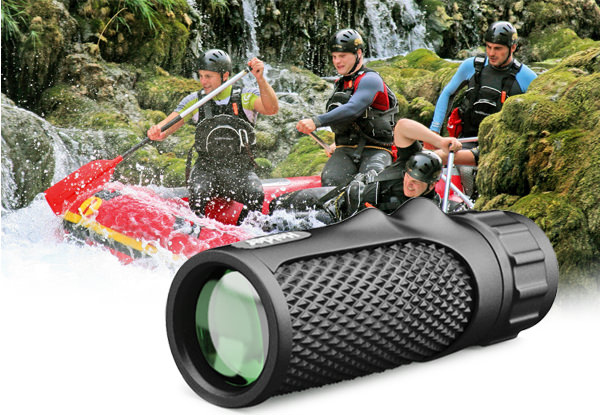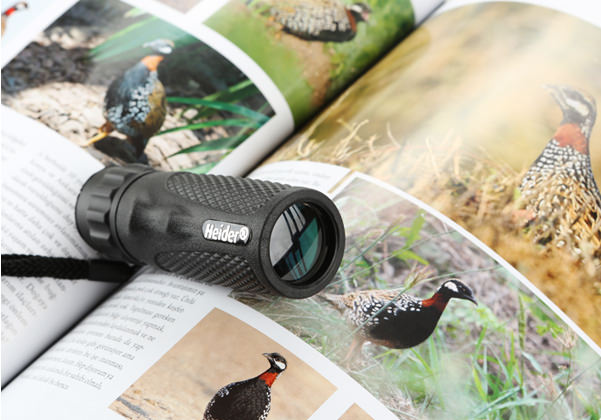 Most Essential Gear for Hunters and Outdoor Enthusiasts
Compact, handy and high performance. With it's 10X magnification power, Heider CD3 is one of the most essential gear in your bag. Every nature lover would like to appreciate the nature's beauty anytime, anywhere. This little monocular gives you the chance, once you get used to it you cannot do without it.

TAKE IT ANYWHERE & EVERYWHERE
Enjoy sunsets, amazing architecture, historical structures and mountains and wildlife
and cityscapes. Appreciate the beauty closer. Heider CD3's easily adjustable focusing
system gives you freedom and convenience.
Compact, Light and Strong
Heider CD3 is extremely lightweight, it's only 85 gr. It's compact and lightweight body is protected by it's special alloy metal inner housing from inside and by it's special plastic coating from outside. Nitrogen purged body is sealed against water, moisture and vapor. 25mm diameter meets all your needs. With its high quality fully multi-coated lenses it delivers an amazing color contrast and avoids chromatic aberration. Brings you the most distinct details even in low light conditions.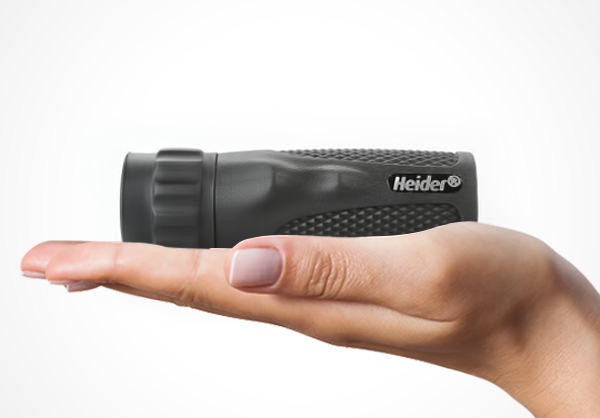 Areas of Usage
This high-grade army monocular can do more than expected. Its finest quality lenses enable you to observe short-range and long-distance objects with a high quality image. You have a World to use it on. On travelling, hunting, sports, emergency, sailing, nature observation or just for fun.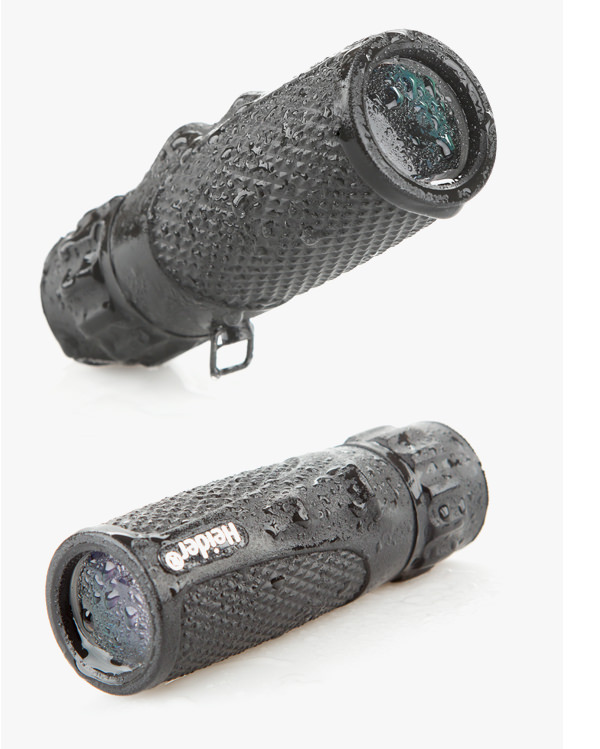 TECHNICAL SPECIFICATIONS
Magnification
10x
Objective diameter
25mm
Pupil Output Diameter
2.4mm
Field of vision
98 meters / 1000 meter (5.6°)
Light Density
6.25
Dusk factor
15.81
Focusing System
Central focusing
Object lens Coating
Full coating
Surface Material
Soft rubber coating
Case
Special alloy metal case
Length x Width x Depth
115 x 45 x 35mm
Weight
85 g
Design
Heider (Germany)
PACKAGE CONTENTS
Special velvet sheath
Strap cordon
Lens cleaning cloth
User's guide